Let Us Manage Your Condominium
Our community management company can help your condo association run smoothly. Reach out to learn more about our condo management services!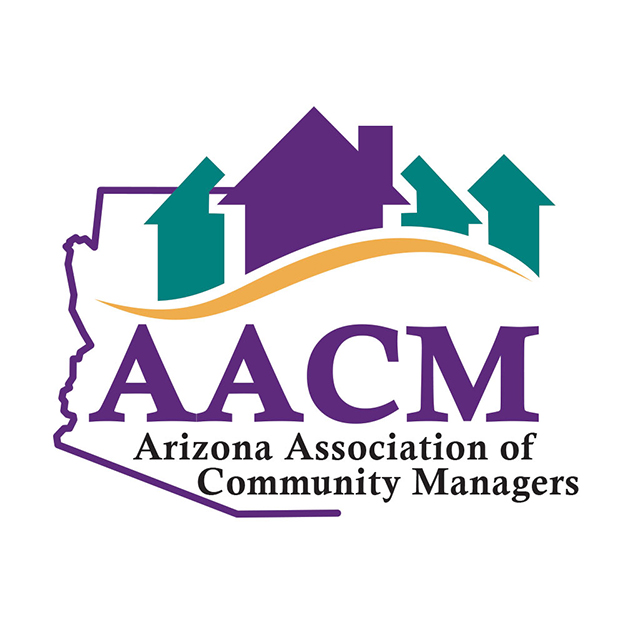 We Run Your Community For You
If you're a board member for a Phoenix-area condominium association, you likely have a lot on your plate. Not only are you a member of the community, but you are also responsible for some not-fun tasks like collecting fees and enforcing Covenants, Conditions, & Restrictions. This can create bad blood between neighbors, and you might get complaints of favoring some members over others.
Hiring a community management team to run the condominium can take a load of stress off of your plate while ensuring the community is in great shape. From landscaping and maintenance to collecting fees and creating budgets, we do it all. Read on to learn more about our condo management services and get in touch for more information on how we can help your condo association.
"360 Property Management Has Been An Integral Part Of Our Effort"
360 Property Management has been an integral part of our effort to get our community back on its feet. The staff is friendly, professional, and prompt to help out when they are needed…
S. Carpenter – Board President
Why Choose 360 Community Management?
We handle everything from event planning to accounting
We have an incredibly high collections rate
A well-run condo association can increase the property values for everyone
We offer a fair, unbiased approach to condo management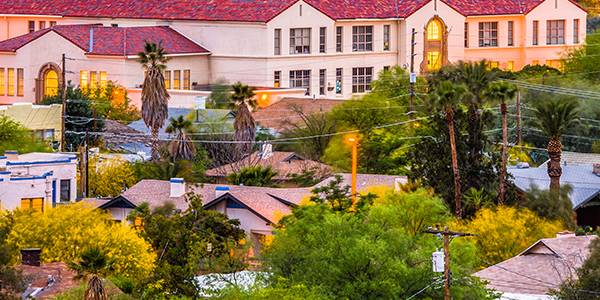 Condominium Association Management
360 Community Management is a property management company in Phoenix specializing in HOA and condominium association management. Our goal is to provide our communities with the highest level of service and professionalism. As your condo association managers, we are here to run the day-to-day tasks of your community and ensure that all necessary tasks are completed with the utmost professionalism.
HOW PROFESSIONAL CONDOMINIUM ASSOCIATION MANAGEMENT CAN HELP
Managing a condo community is much like managing a homeowner's association. Most residents own their units yet share specific amenities such as a community pool or park. A community management team like ours can take care of important administrative tasks such as collecting fees and enforcing CC&Rs, as well as handling accounting matters like budgeting and producing financial reports. We also handle maintenance tasks, manage and keep records, and inform potential residents of the information they need pertaining to the association in accordance with common HOA legislature.
Often, board members of community associations are volunteers who might lack the time or the professional skills needed to expertly run a condo association. Because board members live in the community, it is also difficult for them to navigate the politics of enforcing rules or administering fines to their neighbors and friends. Hiring a professional community management team can help alleviate this by acting as an unbiased third party to the community.
We also frequently search for ways to make community dollars stretch further. With our industry connections with vendors and contractors, we can often find good deals on high-quality maintenance and repair services when needed, meaning more money is going into the community's reserve fund for events or future needs. Because we keep up with the latest condo association laws and regulations, we can protect ourselves and the community from issues regarding new legislation.
Our Service Areas
360 Community Management serves the Metropolitan Phoenix area. We are thrilled to serve the following cities and the surrounding communities:
Phoenix
Scottsdale
Tempe
Mesa
Gilbert
Chandler
Glendale
Peoria
New River
Sun City
Sun City West
Goodyear
Fountain Hills
Surprise
If you are ready to experience the difference that a professional condominium association manager can make in your community, please do not hesitate to reach out. We would love to meet with your board members to discuss the needs of the community and discover how we can fit in with that. Get In touch today!
OUR CONDO SERVICES
360 Community Management offers on- or off-site management for your community. 360 Community Management believes that no development is too small or large for our teams. Communities as small as 10 to as large as in the hundreds are managed with the same professional integrity. Take a look at some of the Phoenix-area condo association management services we can provide below.
ADMINISTRATION
Keeps accurate Homeowner Database
Provides 24/7 emergency service via our emergency phone number
Gathers and assesses bids from third-party vendors
Keeps accurate Renters Database for the community
Handles swift mailing of statements, CC&R violations, newsletters, ballots, meeting reminders, or other important documents at your condominium association's request
Ensures your condominium managers attend and/or coordinate all meetings, including annual meetings
Ensures that the board members are educated on the latest HOA legislature
Keeps a detailed record of all association records, filings, and other important documents
ACCOUNTING
Collects assessments, income, fees, and other matters due to the community
Handles all tax and state corporation commission filings, including maintaining, coordinating, and preparing them
Compiles year-end reports
Oversees all association accounts, including checking and reserve accounts
Handles payment of all bills, including vendor invoices, insurance, utilities, and other
Ensures maintenance of condo association payment outlets, including banking websites, lockboxes, and Paylease
Compiles financial reports monthly with all associated vendor invoices if applicable
When policies allow, oversees late charges, CC&R fines, and more
Answers questions and concerns from board members or association members concerning accounting matters
COLLECTIONS
Provides an in-house, full-service collections team
Provides in-house small claims and garnishments as a cost-effective way to manage past-due assessments
Offers custom payment plans for condo association members as needed
Provides detailed collection reports
RESALE AND DISCLOSURE
Supplies potential condominium buyers and new association members with all community information needed per the Arizona Revised Statutes
Ensures a smooth transaction by working directly with all parties involved in the buying or selling of a condominium in the community
Administers all important documents regarding the condo association to new members, including forms, welcome packets, CC&Rs, and more as required by the HOA
Provides disclosure packets to new and potential members including, but not limited to, CC&Rs, financial statements and documents, and current condo association policies.
COMMUNITY WEBSITE/ELECTRONIC FILES
Ensures association members and board members can access their account, pay fees, access forms, and view important documents via the community website
Stores all HOA files electronically for quick and easy access
Keeps website updated with the latest community events and meetings
Allows members to respond to CC&R violations, request forms, and documents via the website
Allows board members to access important information regarding financials, meeting minutes, and other requested documents
Keeps a record of all correspondence between the board, members, and condo association management team.
MAINTENANCE SERVICES
Offers in-house landscaping services as needed
Offers in-house maintenance and pool services as needed
Provides supervision by your property manager of any outside vendors to ensure they meet all requirements and guidelines set forth by the condo association
Collects bids from vendors to ensure the community is receiving the most competitive rates while still meeting quality standards and community needs
Enforces CC&R violation among members of the association
Handles insurance claims, architectural requests, and more
Enforces self-help to neglected properties or condo owners that are not on site
Want to learn more about what 360 Community Management can do for your condo association? Get in touch today to get started!
Have Questions About Our HOA Management?
Do not fill this form out if you're a solicitor.
Contact Us
Standard Contact Information, Vertical