Interested in our services? Fill out the form to learn more about how we can help your HOA run smoothly.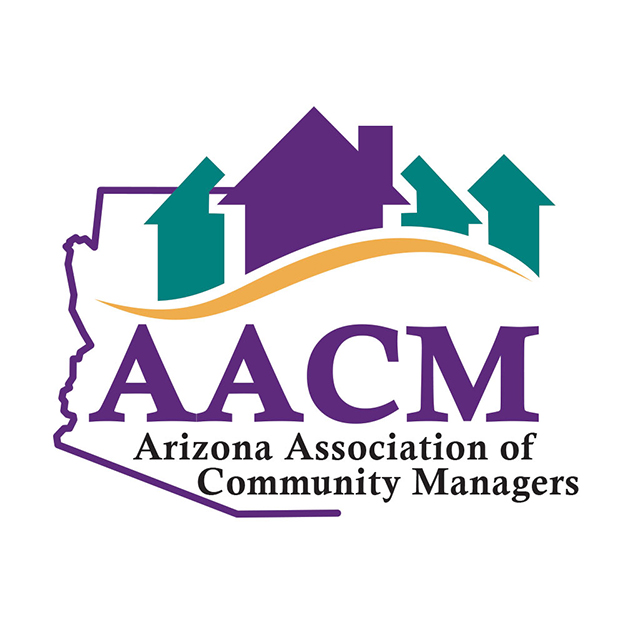 If you're a Phoenix-area HOA board member who is overwhelmed with running the community, we can help. Our team of homeowners association managers is here to assist with everything from administrative tasks to budgeting to maintenance and more. We ensure that the HOA is up to date with the latest legal standards and regulations and we can enforce CC&R violations so that you don't build a rift between you and your neighbors. In short, we handle every task, big or small, that needs to be done to keep your association running smoothly and that your members are happy.
Keep reading below to learn more about our HOA management services in the Greater Phoenix area, and reach out today if you're interested in having our experienced team run your HOA.
"You Have Demonstrated A Vast Improvement From Our Former Association"
You have demonstrated a vast improvement from our former association. Let it be said that it does not go unnoticed.
T. Medevil – Homeowner
A well-run HOA typically results in happy members and greater home values
Our collections rate is superb, meaning there is more money for the community
You will have a highly experienced team helping you with every facet of the HOA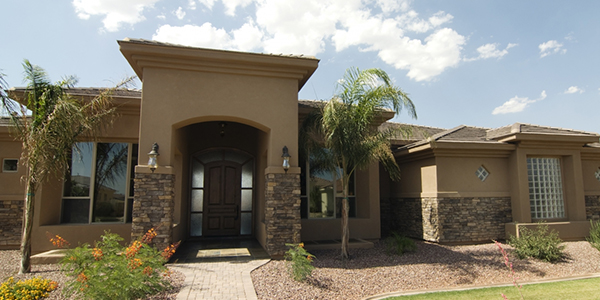 Homeowners Association Management
Here at 360 Community Management, we are proud to be your go-to HOA management company in the Greater Phoenix area. We are committed to offering a wide range of services that meet the needs of HOAs, including the collection of payments, enforcement of violations, and the management and upkeep of community areas,
Why Use A Professional Management Team?
HOAs can be run by a volunteer team of board members — so why do communities need professional HOA management? Hiring a team of professionals can significantly increase the efficacy of a homeowners association. They can quickly respond to members' concerns, are skilled in financial management, can handle issues fairly and without bias, and maintain great relationships with vendors and contractors when work needs to be done.
The only job of an HOA management team is to manage the HOA. That means their attention isn't split between managing the HOA on top of all of their other responsibilities such as work and family. Because this is their job, an HOA management company can approach a community with the utmost professionalism and with the training needed to handle budgets, enforcing CC&Rs, collecting fees, having maintenance performed, keeping records, and much more.
Because of the professional approach to all aspects of managing an HOA, a management team can focus on the long-term success of a community. Their work directly affects the value of the neighborhood as well as the satisfaction of stakeholders in the association. When members are happy and the community is well-kept, you can expect the value of all homes in the neighborhood to rise.
If you are ready to experience the difference that a professional condominium association manager can make in your community, please do not hesitate to reach out. We would love to meet with your board members to discuss the needs of the community and discover how we can fit in with that. Get In touch today!
Our HOA Management Services
Every homeowner association is assigned an HOA management team to provide greater attention to the association and its communication needs. The greatest benefit to our team is you — the members and board members of an association. We listen to you and assist in the effort to obtain your goals: providing a safe, clean, healthy environment that you, your families, and fellow homeowners can enjoy. As your HOA management company, we offer the following services:
ADMINISTRATION
Maintenance of accurate Homeowner Database
24/7 emergency phone number for emergencies
Coordinate bids for any 3rd party vendors
Maintenance of accurate Renters Database in your community
Expedite Mailings of Statements,

CC&R violations

, newsletters, ballots, meeting reminders, and any other documents that your association requests
Managers will attend and coordinate all meetings and annual meetings
Educate the board regarding the changing

HOA legislation

Maintain an accurate record of all association corporate records and filings
ACCOUNTING
Collection of assessments and other income that is due to the community
Maintains, coordinates, and prepares tax filings and state corporations commission filings.
Prepares information for year-end compilation reports
Maintains association checking and reserve accounts
Pays all vendor invoices, insurance premiums, utilities, and any other A/P bills due
Maintains homeowner payment outlets such as bank websites, lockbox files, and Paylease
Prepares monthly financial reports including vendor paid invoices if required
Posts and monitors any late charges, special assessments, CC&R fines when CC&R policies allow
Works with board and homeowners on any concerns or questions they have regarding accounting explanation or concerns
COLLECTIONS
In-house collection team providing full-service collections
In-1house small claims and garnishments are an extremely cost-effective way to collect on past-due assessments
Custom payment plan options for homeowners
Detailed collection reports
Currently, 360 Community Management has a 110% collection rate
RESALE AND DISCLOSURE
Informs potential buyers and new homeowners of important community information per the Arizona Revised Statutes
Works with selling team, Title Company, and buying team to ensure a swift and smooth transaction
Distributes important documents to new homeowners that includes but is not limited to the CC&R's, a Welcome Package, any current forms required by HOA, current policies in effect, and what to expect as a new homeowner.
Distributes a disclosure package not limited to CC&R's, financial statements and any current HOA policies to potential/prospective homebuyers in escrow.
COMMUNITY WEBSITE/ELECTRONIC FILES
Homeowners and board members have access to accounts to pay dues, download needed forms, and view community documents on the community website
We are able to store all HOA files electronically for organized and quick access
Community Website posts events in the neighborhood such as meetings and park events
Website allows homeowners to respond to CC&R violation letters, request forms, and documents
Board members can access financials, meeting minutes, information, and any other documents requested
All correspondence sent to the homeowner is kept on file.
MAINTENANCE SERVICES
In-house landscaping service available
In-house maintenance and pool services are available
Property Manager supervises any outside vendors to ensure they are within out strict guidelines
Property Manager will obtain bids for outside vendors to make sure we are getting the most competitive rates for your community without jeopardizing community needs
Enforcement of CC&R violations within the community
Weekly on-site inspections of community
Handling of insurance claims, and architectural requests
Enforces any self-help to homeowners that are not on site or properties that are neglected
If you are interested in using our Greater Phoenix HOA management services, get in touch today!
Have Questions About Our HOA Management?
Do not fill this form out if you're a solicitor.
Contact Us
Standard Contact Information, Vertical